Do you have the right business insurance in place?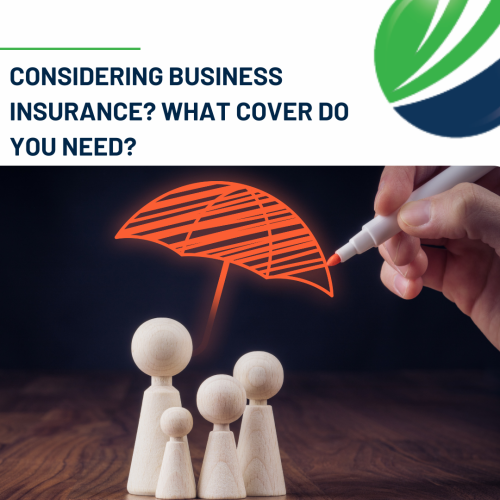 posted
10th
July
2022
Posted

1 year ago
By

Unknown
When you're operating a trading business, it's sensible to think about business insurance.

Whatever kind of business you're running, there's always going to be a certain element of risk. What if a client sues you? What if an employee injures themselves on your premises? What if your workshop catches fire? The list of potential risks is long and, on the whole, it's very difficult to predict when a challenging situation is likely to rear its ugly head.

Because of this inherent risk level, the sensible thing to do is to take out some business insurance. These insurance policies cover you for different eventualities, and will mean that you're covered financially if disaster does strike.

But a quick glance at any business insurance website will reveal a wealth of different kinds of insurance to choose from. So, which insurance does your business actually need?

Choosing the right insurance for your sector and business
Business insurance is a complex area to navigate. There are plenty of insurance options to choose from and many of them can be highly specialised. There are, however, certain basic insurance policies that most business owners will need.

So, what are the main insurance types to consider?
Public liability insurance - as a business, you have a duty to keep your customers (and the general public at large) safe while carrying out your operations. If a customer or member of the public is hurt, or their property is damaged, by a representative of your business then they may well take legal action to sue you. Public liability insurance covers the legal costs and compensation payments if your business is held responsible for the injury, or for any damage to the person's property.

Employer liability insurance - if one of your employees sustains an injury, or gets sick because of your company's working conditions, they may well make a claim against you. Employer liability insurance protects your business against legal and compensation expenses when an employee makes a claim. If you employ staff, it's compulsory to have an employer liability policy in place (unless you solely employ close family members). This policy is there to safeguard the business, to protect your employees and to cover the significant costs of settling an employee's claim.

Professional indemnity insurance - if you deliver your service or advice to your end customer and they're unhappy with the end result, this can lead to problems. There's always the chance that your disgruntled customer will make a claim for compensation. Professional indemnity insurance protects your business (if you're a limited company) or you (if you're a sole trader or contractor) against a claim from an unhappy client. It will usually cover legal fees and compensation up to a certain amount.

Product liability insurance - this is similar to professional indemnity insurance, but covers you for legal costs and compensation if a customer is injured by a faulty product (rather than a service) that your business has designed, built or supplied.

Commercial property insurance - when you own or lease your own business premises, you'll definitely need to think about insuring your business property. There are two main types of commercial property insurance: 1) building insurance and 2) contents insurance. Building insurance protects your premises against fire, flood, weather damage or other threats to the fabric of the building. It will usually cover the costs of repairs and/or rebuilding. Contents insurance covers your business-related assets that are inside the building. This could be your stock, your office furniture, your computing equipment or any other items covered by the policy.

Home-working insurance - over the pandemic, far more people have become either permanent or part-time homeworkers. And if your employees are working from their own home, rather than your premises, it's important to check if they're covered by your current insurance. Your employer liability insurance should cover homeworking, but make sure this is actually specified in the policy. It may also be that your employees are not fully covered by their own home insurance if they're now working permanently from home. It's a good idea to inform their insurance provider and to check whether they need to extend their home insurance policy to cover home-working and remote working.

Travel insurance - we may have seen far less overseas and national travel over the pandemic, but travel is starting to bounce back as the world has opened up again. If you or your employees are going on work-related trips, you should look carefully at getting the right travel insurance for the trip. Your policy should cover illness, medical fees, cover for your business equipment and the costs of any alternative travel arrangements (if your planned flights/trains/transport is cancelled etc.)

By signing up for the main types of business insurance, you can be confident of trading with all the most likely risks covered and accounted for.

It's worth noting that many insurers will also offer tailored, industry specific insurance for different sectors and business types. So there will be specific insurance policies for freelancers, construction businesses, hospitality companies or creative agencies etc. Talking to an insurer that specialises in your industry is a good way to cover all your bases quickly, with policies that are customised to fit your exact circumstances as a business.

Talk to us about finding the right insurance adviser
None of us know exactly what lies around the corner when it comes to running a business. So, making sure you're fully insured takes away some of the worry and reduces the main risks.

If you want to make sure you're using the best possible insurance, please come and talk to us. We can advise you on the main policies to look for so you can get the right insurance in place as quickly as possible.